Which DJ Controllers are Compatible with Traktor Software?
Before starting with buying all music devices, you might want to know which controllers are most compatible with the software you use. This article will give some tips on how to choose the right controller and will outline some compatible ones with Traktor.
Traktor, developed by Native Instruments, is user-friendly DJ software that features a lot of possibilities for developing mixes. There are more versions of Traktor, with the most recent one being Traktor Pro. Traktor offers many methods to mix tracks including beat detection, automatic beat-gridding, looping and special effects. Traktor's library also contains a large database of effects and tracks which you can use to improve your skills.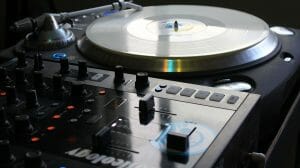 Nowadays, it can be quite confusing to choose a controller with all the alternatives on the market. However, there is a wide choice of compatible controllers for Traktor. You can find easily one, but you should be careful and consider some characteristics. You will want to make sure that it is MIDI assignable with the software you intend to use it with. If you miss out something, there may be the risk that you won't be able to use the maximum potential of the corresponding software and controller. So, when searching for controllers, you should be careful regarding the compatibility. All Native Instruments' controllers are compatible with Traktor
The Traktor Kontrol S8 is a nice DJ controller, which has the functions to work well with the Traktor software. It has been integrated very well with the software, where you can use the mixer and connect other devices to perform your tasks. You can also profit from the time encoded built-in screen, which adds professionalism to its design. The controller has great features overall, but its jog wheels could be disappointing for some DJs. Despite that, this is a great option if you want to rely on a more flexible option than your laptop. Of course, with its pads, knobs, and screen, you will be able to enjoy the full potential of this machine.
Native Instruments Traktor Kontrol S4 Mk3 DJ Controller
New large motorized jog wheels with haptic feedback in three modes: Feel a 'click' for cue points and loops when scrolling through tracks; Input Impedance: 48.5kΩ
RGB LED Ring surrounding each jog wheel visualizes deck rotation in jog and turntable modes, track tempo, and deck selection (A and B in blue, C and D in orange)
High-resolution color displays show track ID, key and tempo, transport data, waveform strip with track position, phase meter, loop length and state, as well as Remix and Stem decks control
New Mixer FX for instant one-knob effects and filters on each channel. Choose from 8 FX and 3 filter types in addition to TRAKTOR deck effects
The are also other great alternatives for Traktor software. Traktor Kontrol S4 is one of them. This is a rather popular alternative that many DJs choose as their first machine. It has everything a DJ needs during live performances. It has four channels and supports IOS devices. The controller has its drawbacks, due to fewer tweak options and no stand-alone mode. However, this is a great choice for any DJ as it will provide you full support with its features and entertain you while performing live.
Product Data: Last update was on 2023-12-09 / #ad / Images from Amazon Product Advertising API