OneOdio A Series Review – Your New Noise Cancelling Headphones?
The OneOdio A Series are one of the best selling pairs of headphones of 2023, so naturally we had to try it out and review it here on DJ Music Geek. The great thing about these headphones is the number of high quality features versus the price which is probably why they are so popular.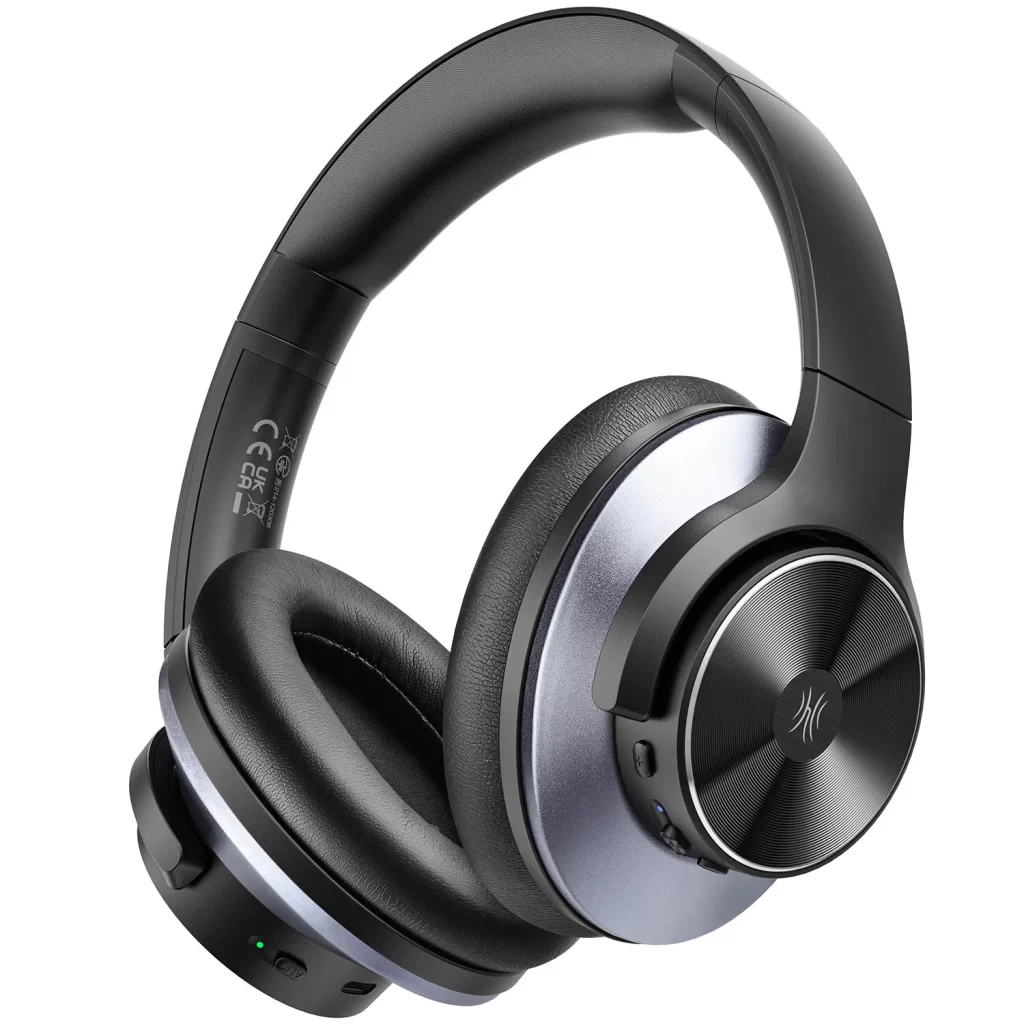 We decided to review and test the OneOdio A Series by comparing the various features on offer as well as important factors like comfort, design, usability, reliability and connectivity.
Firstly, these headphones have impressed us with the build quality and design. The unit feels really quite premium and all the buttons are nice to press. The ear padding is very comfortable and the cups fit comfortably over all types of ears.
Please note that this is an 'over ear' pair of headphones which the vast majority of people prefer, not 'on ear' where the earcups are sitting on top of your ears, not covering them.
So I ended up testing the headphones for probably over about 50+ hours worth of use in total. Not because I wanted to test it for this long for this particular review, but because I just kept using it as my headphones for daily use. So you could say that this pair of headphones has become my 'go-to' headset outside of product reviewing. Who would have guessed?
Let me take you through the headphones and fill you in on some of the features:
Is it Comfortable?
In terms of comfort, you have high quality padding on the top of your head as well as over the ears too. The top headrest of the headphones are also adjustable so that you can adjust it to the size of your head where it sits comfortably. So even if you have a big head like me you'll be catered for (or a small head for that matter too)!
How Good is the Sound?
When it comes to sound, the OneOdio A series does have you covered. The huge 40mm speaker unit drives immense sound and bass. The sound is impressive. Very clear, high quality audio is produced from this unit. The bass is also another component of the headphones with deep immersive bass. Top marks given here.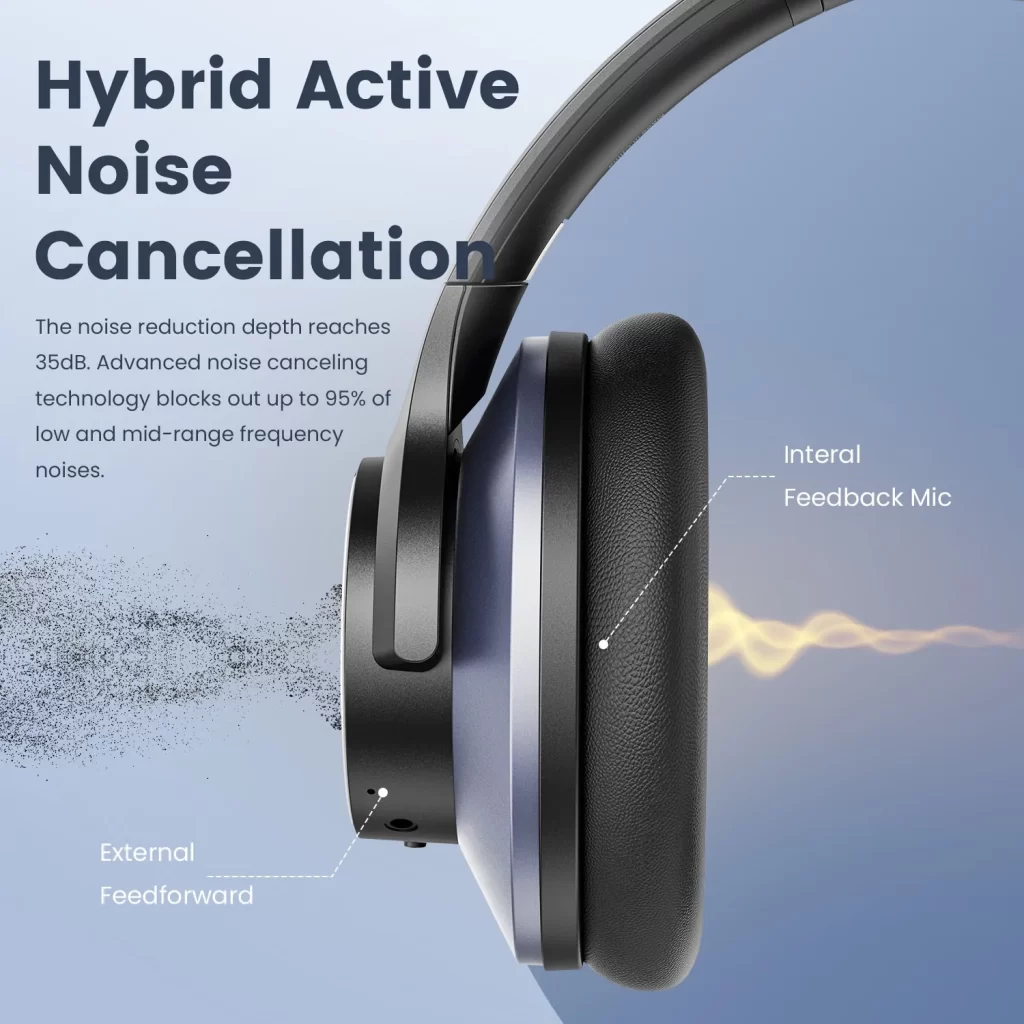 What's the Noise Cancellation Like?
So as well as being a great pair of headphones for music, the OneOdio A Series provides excellent noise cancellation for everyday use and also for when it's required when travelling on airplanes. You also get an airplane adapter with each pair so you can plug into those airplane systems via wired connection if bluetooth isn't an option.
So let's get back to the noise cancellation features. You can use the headphones with or without the 'Active Noise Cancellation' via the ANC switch on the side of the headphones. This switch is great because you can preserve battery life as well as easily toggling between the noise cancellation when it's wanted or not wanted.
Overall the noise cancellation is very good, muting background noise and allowing you to enjoy your music or podcasts without much outside distraction.
Features Overview:
Excellent Active Noise Cancellation: OneOdio headphones use new generation of noise cancelling microphones, which increase the absorption and cancellation of low frequency noise in a larger range, combined with thick and comfortable soundproof earmuffs, the noise reduction is significantly improved.
Incredible Sound Quality: Custom 40mm large-aperture headphone drivers for the A Series offers clear, natural, and balanced audio quality that's decent for most music genres, a robust sound that perfectly balances clarity with just the right amount of bass.
Dual Device Bluetooth Connections: Under Bluetooth mode, Oneodio noise cancelling wireless headphones support connection between 2 devices, so that you won't miss phone calls after you already connected your phone and other device, and can shift devices connection at your choice.
Large Battery Capacity: For ensuring the battery is light enough for comfort, and to meet the daily battery life, we chose a 500mAh battery. 2.5-hours charging time brings you 15-hours in BT+ANC mode, 25-hours in BT mode, 45 hours in ANC mode. It is good enough for you to immerse yourself in a noiseless music world for several days.
My Review
One thing I really like about these headphones overall is the price. I've tested headphones upwards of $200 and the difference is marginal. I bought the OneOdio A Series from Shopsta and using the discount code I only paid $125 with free shipping. The need to pay more for a pair of headphones in my opinion is only there if you are using them in a professional capacity. Whether you are a casual or serious audio enthusiast you can't go wrong with the A series.
Overall I would rate it's a 9.8 out of 10 and whilst I can't specifically think of a negative point for the headphones, I do understand that headphones in the several hundreds of dollars range can be slightly better. So if you're looking for a new pair of headphones for you or as a gift to somebody that loves music, I'd say go for it and you won't regret it.
Where To Buy
You can pick up the OneOdio A Series using the following link:
For US, Canada, Australia & New Zealand customers:
https://www.shopsta.com/products/oneodio-a-series-active-noise-cancelling-headphones
For UK & Ireland customers:
https://www.shopsta.co.uk/products/oneodio-a-series-active-noise-cancelling-headphones